Stop trying to get ChatGPT to show hole for literally one second and listen up! We've got a primary election on August 1, and it's the most important local election of our lifetimes since–well, since the last one. 
With a major city growth plan due next year and seven of nine city council seats up for grabs this year, Seattle has a chance to do what we should have done 20 years ago: BUILD ENOUGH HOUSING FOR EVERYBODY, create a justice system that actually rehabilitates people, and make it safer to walk or roll to a bunch of fun little shops!!!
Forty-five people applied to finish those jobs, all hoping to snatch up an open seat or topple a wobbly incumbent. After spending a couple months researching their backgrounds and grilling them in a conference room, we here at Stranger Election Control Board Headquarters feel extremely confident about one thing: almost all of them suck. 
Seriously. With a very few exceptions, we're looking at a bunch of grifters hoping to coast to power on a wave of misplaced anger at a "progressive" council that was waylaid by a pandemic and sabotaged by a pair of recalcitrant, conservative mayors. But that's another story. 
The new recruits basically split into two different factions: one that wants to solve problems with evidence-backed solutions, and one that wants to solve problems with vibes. 
A similarly bleak situation is playing out with the school board elections. Pandemic fallout, enrollment declines, and directors working for almost no pay means we've got two open seats and two incumbents running scared. Whoever fills those seats will need to patch a $130 million budget hole, oversee school closures, and–worst of all–deal with Seattle's particularly persnickety parents. 
On the bright side, most of the King County Council candidates look pretty good, and we do get the opportunity to renew a VERY important levy. And, hey, the Port Commission race is a real riot!! (Not really.)
Regardless, it's a lot to wade through. Believe us, we know. We've been digging through candidate records, sending tense follow-up emails, and arguing with each other for hours about which candidates will inflict the least amount of harm on working people and the poor. 
The only thing that got us through the process was knowing that we'd save you all–our beloved readers, our dearest friends, our closest enemies–lots of time and energy better spent on reserving pickleball courts, or whatever the fuck you all do now that the pandemic is over but also not over and yet everything still feels so weird when you really stop to take stock for a second. 
Anyway, now all you have to do is vote exactly the way we tell you, and tip us if you like what you read–and especially if you don't. 
You'll find all the arguments to support our endorsements below. If you're in a rush, just consult our trusty Cheat Sheet.
If you are registered to vote in King County, then your ballot should be in the mail. If you're not registered, then take care of that here. If you're unsure either way, then check here. If your ballot doesn't arrive by Monday, July 17, then ask King County Elections what's up.
When your ballot DOES show up in your mailbox, rip it open, use a pen (any color you'd like!) to carefully fill in the bubbles we tell you to fill in, slide it into the little lingerie sleeve it comes with, stuff the whole package in the envelope, and then mail it in ASAP—no need for a stamp! If you don't trust the mail, then just drop it into a nearby dropbox no later than 8 pm on August 1. Not so bad! 
Finally, a special message to our fellow youths (those aged 18 to 24): All the evidence says you will sit out this election, which means mostly well-off, older, or retired people will pick the politicians who will shape our future. While some of those people are cool, most of them suck. We would much rather live in your future than in theirs, so please vote!
The Stranger Election Control Board is Hannah Krieg, Vivian McCall, Charles Mudede, Ashley Nerbovig, Megan Seling, a guy Bruce Harrell grew up with, and Rich Smith. The SECB does not endorse in uncontested races, races with only two candidates (those go straight to the general), or races we forgot.
---

King County Proposition No. 1 
Veterans, Seniors and Human Services Levy 
Welp, six years have elapsed since the last time King County overwhelmingly passed the Veterans, Seniors and Human Services Levy (VSHS). Now they want us to renew it, and we absolutely should. 
The VSHS is the backbone of the county's human services funding. Failing to renew it would snap the spine of programs that keep tens of thousands of seniors sheltered and fed, thousands of veterans housed and financially stable, thousands of domestic violence and sexual assault victims connected to helpful hotlines, thousands of immigrants hooked up with legal specialists, and lots of social workers employed. 
This version of the levy proposes pay increases to help recruit and retain those workers and doubles investments in senior centers, but the rate remains identical to 2017, so the owner of the median-valued home will only pay about $17 more per year in property taxes for this levy than they did for its last iteration.
If you want the eye-glazing specifics, the tax rate will remain at $0.10 per $1,000 of assessed home value based on the prior year, which works out to about $83.75 per year for the median home in King County, which clocked in at $694,000 in 2022. 
The County estimates the levy will raise $564.7 million over the course of another six years to fund capital costs (buildings) and operational costs (employees, etc.) for the programs.
Think all that money winds up between a couple mattresses in Dow Constantine's basement? Think again. The county maintains a dashboard that shows where your tax dollars go. That dashboard also includes progress reports and audits, so you can see how many seniors got their houses fixed, how many vets reported finding jobs, how many affordable houses this money helped build, and how much the levy helped reduce veteran homelessness (the County pegs that reduction at 40%). 
Feeling a little property tax fatigued? Good! Funnel all that anger into weekly emails to your state representatives, demanding that they pass an income tax. Until then, check this webpage to see if you qualify for property tax relief. 
The bottom line is that the VSHS provides basic-shit-that-everybody-likes funding, and voters have renewed it every six years since it first passed in 2005. Let's keep the trend going. Vote approved. 
---
Metropolitan King County Council District No. 4
We pulled our hair out trying to find policy daylight between the three overqualified do-gooders running to replace outgoing King County Council Member Jeanne Kohl-Welles. Ultimately, Jorge Barón's nearly two decades of battle on behalf of immigrants, who compose nearly one quarter of King County's population, stood out above his competition. 
As the director of Northwest Immigrant Rights Project, Barón successfully pushed for laws that stopped local cops from ratting out immigrants to ICE and from hovering like vultures outside of courthouses to arrest them. He also helped secure funding for legal services that helped immigrants navigate our deliberately confusing, degrading system. The current council could use a member who knows that system well, especially given the potential for connecting more immigrants to solid jobs that will help the county solve its workforce woes.
But he isn't just a paper-pusher or a well-connected lobbyist. When Trump initially imposed the Muslim ban, Barón literally ran through SeaTac to stop a plane from leaving with two people who Customs and Border Patrol attempted to deport back to Yemen and Sudan in violation of an incoming court order. That's the kind of hustle we expect him to bring to this role. 
Our only knock on Barón involves his skepticism of an upcoming sales tax proposal to fund greater access to arts and culture institutions. He won't rule out support for the idea completely. He wants to read the fine print to make sure the funds from such a regressive tax will primarily serve people of color and those with low incomes, who the tax will disproportionately burden. Fair enough. 
King County Budget and Policy Manager Becka Johnson Poppe and Assistant Attorney General Sarah Reyneveld pledged support for that proposal, which we liked, but not more than we liked Barón's expertise on immigration policy and the urgency he drums up around lobbying the state for the authority to raise progressive revenue at the county level. 
Moreover, though Poppe's budgetary policies impressed us, her ideas for drug decriminalization were a little too incremental for us. 
And though they're all political insiders to some degree, Reyneveld sits most closely to entrenched political power. Amazon's general counsel donated to her campaign, as did King County Prosecutor Leesa Manion, who hasn't been acting like the progressive prosecutor she promised she'd be. Sure, the Seattle Times Editorial Board also endorsed Barón, and that's about as entrenched as you can get, but a broken clock is right twice a day. Vote Barón.
---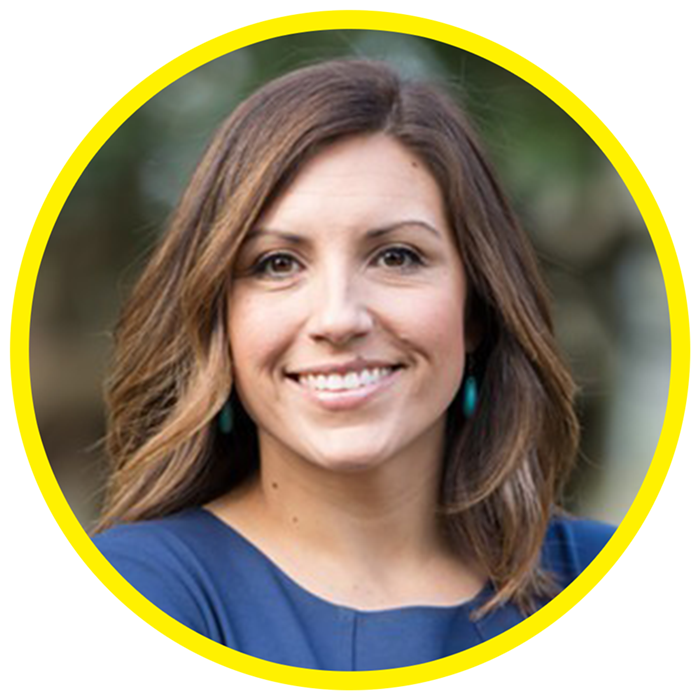 Metropolitan King County Council District No. 8
Seattle City Council Member and Budget Chair Teresa Mosqueda showed up to our endorsement meeting armed with concrete proposals that will help solve the county's problems AND ALSO a bottle of her family's salsa. Both offerings make the world a better place. The salsa boasts a fruit-forward punch with some heat on the finish for balance, and Mosqueda's policies will make our enemies cower in fear and give working people—and those who cannot work—a helping hand or ten. 
During her time on the city council, she championed new protections for domestic workers, hotel workers, gig-workers, and ride-hail drivers. She also helped secure hazard pay for grocery workers (for a bit). Perhaps most importantly, she successfully led the fight to pass the payroll tax on big business, which significantly increased the City's affordable housing and Green New Deal investments. All of that was difficult to do in the middle of a pandemic in a town where big business holds massive sway, but Mosqueda got it done, thanks to her unmatched political skill and tenacity. 
She'll bring those skills to the County, where she wants to bolster our public health approach to tackling problems such as substance use disorder. She'll fight for higher wages for nurses and social workers just like she fought for (and won) cost-of-living raises despite opposition from two different mayors. She'll fight for more child care and better working conditions for human service workers. She'll fight to increase and expand public health clinics. These are the sorts of fights we need to win to help people live nice long lives with fewer interventions from our blunt and extremely expensive criminal legal system.
At the other end of the table sits Burien Mayor Sofia Aragon. Despite her law degree and her tenure as a mayor of a small city, in our meeting she failed to demonstrate a basic understanding of the way the justice system works. After a light grilling about police policy, she admitted she wasn't "an expert on public safety." A weak mayor, indeed! Honestly, we anticipated more informed defenses from someone who bashes "Defund the Police efforts" in the first sentence of her website's "priorities" page. 
As head of a nonprofit that aims to expand the nurse pipeline, we also expected some level of expert knowledge about the health care system, but she failed on that score, too. She gave vague and/or weird answers for how to increase the number of nurses–e.g., make "hospitals more competitive." Okay? 
She also seemed ignorant of the County's extremely limited treatment and recovery service capacity when she floated the idea of offering people caught with drugs a year in treatment or a year in jail, which is an unrealistic ultimatum for a million reasons we don't have time to get into.
As if all of that weren't disqualifying enough, a few months ago she joined the group of Burien council members who endorsed kicking homeless people off the City Hall's lawn, declined $1 million from the County to service the encampment when those people moved to another plot of land, and voted to lease that land to a business owner who plans to turn it into a dog park, which ultimately resulted in a private sweep. The whole thing was a totally mismanaged, inhumane shit-show, and Aragon didn't have much to say for herself. Hard pass! 
Mosqueda understands the job and she's got good ideas for making progress. Vote Mosqueda.
---
Commissioner Position No. 5
The two candidates challenging two-term Port Commissioner President Fred Felleman seem very nice, but one is a clear business stooge and the other lacks the depth of Port knowledge that Felleman brings to the table, so we're sticking with him for another go-round.
We like his background as an orca biologist and his history of standing up to big polluters. As an environmental consultant fighting marine pollution, he started inconveniencing the cruise industry with the truth when those floating cities first landed in Seattle in the 2000s. Later on, he helped lead the fight against Shell's arctic drilling rigs and bomb trains. 
In his first four years on the Port, he created the Energy and Sustainability Committee, which tracks and aims to lower the port's emissions. When the port required upgrades, he pushed for a rail line to limit idling trucks and supported the effort to allow ships to plug into electrical power at the docks. The Port's advocacy also helped pass a state law incentivizing the use of so-called Sustainable Aviation Fuel, which still creates emissions but at least isn't pulled out of the ground.
Speaking of sustainability, Felleman also wants to fix our clogged airport in the near-term while pushing for longer-term solutions like high-speed rail, though he seemed deflated at the prospect of trying to get that rail built. In the meantime, he said he already asked Joint Base Lewis-McChord if we could use runways for cargo planes to reduce air traffic at SeaTac, but the military basically told him to fuck off. Now he wants to try to send some of Seattle's air traffic to Portland. 
Former military engineer Todd Curtis actually suggested the military base first as a place to offload SeaTac air traffic, which we found impressive, but he offered less-detailed answers on other issues, relying a little too heavily on broad principles from his engineering background.
Felleman's other opponent is a guy from the banking industry, Jesse Tam, who thinks port police should stuff our overflowing jails with people who commit minor offenses. No thanks! Vote Felleman.
---

Council District No. 1
Council Member Lisa Herbold ditched her West Seattle seat for fear of a challenge from antifa, or whatever the propagandists call the cool kids these days. The SECB thinks she overreacted. None of these District 1 candidates will usher in the revolution, and most of them would amount to a huge downgrade from Herbold.
The only one who might not disappoint is Maren Costa. Costa organized thousands of tech workers to pressure online retail giant Amazon to be slightly less shitty to the environment. She kept sticking it to Bezos until the company illegally fired her after an attempt to build solidarity between tech workers and warehouse workers during the pandemic. With Amazon's greatest enemy, Council Member Kshama Sawant, leaving City Hall, we'll need a new pro-worker champion to grab big business by the spheres. 
Compelling backstory aside, Costa is good on the issues. She supports the most progressive growth plan, she wants people to come in contact with cops as infrequently as possible, she would propose a local capital gains tax, and she plans to take money from the sweeps budget and put it toward affordable housing. Failing to put Costa in this seat means we'll likely get none of that. 
As for the others, we were pleasantly surprised by Eltana Bagels owner Stephen Brown. He supports density, progressive revenue, and he's just really nice, okay? But Costa beats him on criminal justice issues.
The SECB was also initially quite smitten with Jean Iannelli Craciun, who took the hardest stances against cops and said she would put an RV safe lot right in her back alley. But her fundraising isn't competitive, and her intersectional lens could use a buff. 
Despite his undeniable charm, social worker Preston Anderson was too cozy with cops for us. He even praised the Tacoma Police Department during our meeting, a famously brutal crop of cops. 
Administrative law judge Phil Tavel didn't say much in our meeting and left early before he could piss us off, but he also prays at the altar of Police Chief Adrian Diaz, and he's a total NIMBY.
But out of all the candidates we interviewed this year, tech lawyer Rob Saka troubled us the most. He could not answer a SINGLE question directly. Every time we asked him something he would defer to an undefined "community" that would somehow pass through him like the Holy Spirit and deliver an answer to our tough questions… after he took office. 
Lots of candidates defer to "community" to dodge questions they don't want to answer, but after a while it became clear that Saka just didn't know anything about local issues. When we asked him to name the growth plan he liked, he asked us to "double-click on that" and explain the options to him. When we asked him about taxes, he said he was curious to learn more. When we asked him if he could name any issue on which he would stand up to the Mayor, he wouldn't name one, and then he got mad at us for suggesting that he was the Mayor's pick, which was funny because sources VERY CLOSE TO THE MATTER told us he was the Mayor's pick. Puh-leez.
It is genuinely stunning that someone as clueless as Saka could raise as much money and collect as many endorsements as he has. Though, we shouldn't be surprised. He's following the tried-and-true path to power in Seattle: Fill yourself so full of hot air you float straight to the top. 
Truly, any one of these other candidates would make for a better council member than Saka. At best, he will condemn every decent proposal to death in a task force. At worst, he will simply take orders from the Mayor. Vote Costa.
 

 

View this post on Instagram

 
---
Council District No. 2
As she said in our endorsement meeting, Seattle Council Member Tammy Morales is "the only candidate in this race." 
In her first term, she supported progressive taxation, voted to protect renters, allocated funding to pedestrian safety in the South End, and started, defended, and expanded many programs to benefit Black and brown communities.
Aside from her support for light rail station placements in the Chinatown International District (CID) that will fuck over transit riders, she's basically done everything right from the SECB's POV. 
However, her opponent, Rainier Beach resident Tanya Woo, clearly disagrees. She argues that Morales doesn't visit "community" enough, particularly the CID, an offense that partly prompted her run.
Woo certainly has clout in the CID. Her dad opened Seattle's first Chinese bakery in the neighborhood, and her family currently owns the historic Louisa Hotel building. Her own community advocacy took off in 2020, when she joined CID Community Night Watch, which patrols the neighborhood to deter crime, give out water bottles, and distribute Narcan.
Sounds nice, right? Well. You also may know her for leading the protests against a shelter expansion in nearby SODO, joining forces with the King County Republicans, NIMBYs, and closeted NIMBYs who probably would have opposed the expansion even if they got the community outreach they felt the County denied them. The protest led the County to pull the plug on the project, leaving fewer beds for a neighborhood that sees a lot of visible homelessness. Not exactly a forward-thinking move in our view. 
As if blocking a shelter weren't bad enough, Woo tried to bullshit us about it. First she said she didn't want to stop the expansion, she just wanted the community to be "heard." When we asked what the community wanted to say, she just repeated the line about wanting to be heard. But then later in our conversation she slipped on her own bullshit and said "our concerns for the mega-shelter was with public safety." When we called her out on that, she insisted that they really just wanted to be heard. Well, Woo, you may not have heard what the protesters you led had to say, but we did. They didn't want the shelter! Just say it! Quit bullshitting! Fuck! 
And it turns out that Woo was bullshitting about Morales's presence in the district, too. According to Morales, it's true that the pandemic forced her to engage with the community from her kitchen table for the first half of her term. But throughout 2021 and 2022 she says she held biweekly meetings with constituents in the CID and regular meetings in Rainier Beach, Mount Baker, and the other neighborhoods she represents. 
Morales also saved funding for anti-Asian hate programs the Mayor planned to slash, she funded the CID community safety plan, and her staff is currently working on a multilingual guide of numbers to call besides the cops.
Maybe someone else could convince the SECB that Morales does not give a fuck about particular neighborhoods in her district, but Woo could not provide solid counter-arguments that didn't just boil down to her own ignorance of the incumbent's work on the council. 
And even if Morales were disconnected from specific neighborhoods, the SECB would be more concerned about Woo's disconnect from reality. In the face of a housing crisis and a projected City deficit of $200 million, Woo opposes greater density and new progressive revenue, which is a recipe for making our housing problems worse and more painful for poor people. 
And, oh yeah: Though she's been eligible to vote for nearly 30 years, she's only ever voted in two local elections. She's never even voted for the seat she currently seeks. On that note, vote Morales.
 

 

View this post on Instagram

 
---
Council District No. 3
Chapter II, Section III of the Blogger Code requires all bloggers to support all other bloggers on their quests for power, which renders us duty-bound to endorse Alex Hudson, "editor emeritus" of Seattlish, a defunct "tumblog" about city politics.
Fortunately for District 3, Hudson inarguably boasts the broadest and deepest technical knowledge of the housing and transportation issues that will come before the council in the next few years, she knows how City Hall works, and she's in the best financial position to beat the more corporate candidate who will most likely to make it through to the general election. 
As a former director of the First Hill Improvement Association and as a board member for the Bellwether Housing Group, she's got some experience convincing concern trolls to accept housing and homeless shelters. And as executive director of Transportation Choices Coalition, she successfully helped to lobby lawmakers to pass a transportation budget that expanded transit across Washington. We hope she can leverage all of that establishment glad-handing to get some housing built and some public transit funded with progressive revenue–even if it means pissing off the business interests who are cozy with some of those groups.
But we have our doubts. 
As you might be able to tell, we wish Hudson retained more of the irreverence she showcased in her blogging days, but she just hasn't. During our first interview with her in January, she delivered a "hella mid" vision of her platform, to borrow her own phrase. 
Back then, she didn't know if she supported social housing, didn't know which progressive taxes she might like, deferred to "neighborhood stakeholders" on transforming the Pike/Pine corridor into a pedestrian superblock, and she seemed generally mushy on everything except for building the downtown streetcar.
Since then, though, she's done a little better. She's proposed a measly 2% capital gains tax for social services, she says she voted for the social housing initiative and promises to give the new developer "the funding it needs," and she laid out a public safety plan that more or less just expands emergency response programs the City has already piloted or plans to. Bare minimum shit, but at least she doesn't want to give the cops more money. 
Despite her somewhat lackluster ambition on these fronts, her personal experience with the criminal legal system gives us some confidence in her gestures toward taking a public health approach to dealing with substance use disorder. In our meeting, she said a Court ordered her to rehab "twice" after arrests for drugs and alcohol, and so she deeply understands that "getting arrested and forced to go to rehab isn't what makes peoples' lives better, it's having a pathway out" of that life. Having a counterbalance to Council Member Sara Nelson, who weaponizes her own struggles with substance to push for punitive measures, may prove persuasive and lead to more lives saved. Hopefully. 
As for the other 500 million candidates in this race… *deep breath* 
Drama Kid Ry Armstrong proposed some, um, unorthodox housing proposals (they want to turn a battleship into apartments), but they really lost us when they floated a "three-strikes-you're-out moment" for prosecuting drug possession and public use. We don't think politicians should pass drug policy based on sports penalties. Next! 
Cannabis producer Alex Cooley really, really wants to legalize drugs, which is nice, but it's a little quixotic for a local election. Though we loved his energy, we've got qualms with some of his policy proposals and theories of change. Cool dude, though. 
We came close to giving the nod to Seattle LGBTQ+ Commission co-chair Andrew Ashiofu, who articulated strong housing proposals. We also came close to endorsing Efrain Hudnell, a deputy King County prosecutor, because we liked his militant urbanism and his abolitionist-adjacent stance on criminal justice. But neither of them have built up the campaign infrastructure necessary to take on cannabis business-owner Joy Hollingsworth, the clear corporate favorite in this race, and the one who the Mayor has already endorsed. 
Hollingsworth is chill and gay and vegan and says she wants the City to provide sanitation services to people living in encampments instead of sweeping them, and we love all that. But, as with the other candidates who we expect to pull in cash from big business, she generally displayed an alarmingly shallow understanding of policy and implementation. 
Like the Mayor, she's all vibes. Here's a typical example: Though she says she supports standing up a police alternative–along with 75% of Seattle–her solution for forcing the Mayor to stop foot-dragging in the face of police union recalcitrance is to… make sure that the police officers' guild "understands that this [demand for alternatives] is coming from community voices" and not from some "performative… march down 23rd." The cops know the request is coming from "community voices," Joy, they just don't like the community! And, wait, why doesn't a march down 23rd count as a legitimate expression of community voice that the cops should listen to??? 
She also said she'd need to "do more research" to name a policy that would prevent her from ratifying the police contract while running to represent a district that the cops tear-gassed for days. She would support a capital gains tax, which is positive, but she wouldn't put a number on it, which is craven. Finally, she won't fight for the growth plan that would allow for the most housing, and she also opposes rent control. So… not doing all we can to dig ourselves out of the housing crisis while allowing rent-gouging to continue apace. Got it! 
Meanwhile, Hudson says "no alternatives, no [police] contract." She supports rent stabilization. She'll push for abundant housing solutions. Vote Hudson.
 

 

View this post on Instagram

 
---
Council District No. 4
Putting Ron Davis in this seat might represent the biggest glow-up for any other district in this election cycle. We'd be trading outgoing Council Member Alex Pedersen–the NIMBYest landlord simp known to man–for an eat-the-rich urbanist with premium policy chops and a fire in his belly to fight for dense housing, anti-rent-gouging policies, transit, progressive revenue, and pedestrian safety. That's great, because there's really no other option. 
Davis, an entrepreneur, is running against civil engineer Kenneth Wilson and Seattle Office of Arts and Culture Deputy Director Maritza Rivera. Do not take those candidates seriously. 
The SECB said it once and we'll say it again, Wilson should stick to building bridges, because holy shit his platform sucks. Standard-issue NIMBY bootlicker nonsense. And when we talked about whether or not jail helps people recover from addiction, he said he "can't wait" for his own brother to go to jail to dry out, which is kinda fucked if you've read the studies we've read. His sentiment did not inspire confidence that he would champion restorative justice policies that follow expert consensus or basic compassion.
Rivera also loves punishment–and not in a cool way. She, too, is running on a vague platform that appeals to fear-mongering Facebook trolls. She's also pretty nakedly exploiting a gun violence tragedy by claiming she "never expected" to run for office until a kid shot another kid at Ingraham High School, where her children attend. In reality, she applied for an appointment to the city council in 2019 after Council Member Rob Johnson ditched his seat early. 
It would seem very much "expected" for Rivera to continue climbing up the ranks in the municipal government. She failed up from her job as a staffer for Mayor Jenny Durkan to her current gig in the City's art department, where she serves as a supervisor from hell, according to the 26 workers who signed a letter to the Mayor complaining about her incompetence and the way she treated them. Some of her old employees told The Stranger that she's more of a "just following orders" kind of manager than a ring-leader, but that leads us to believe she will just fall in line with the Mayor. 
Vote Davis.
 

 

View this post on Instagram

 
---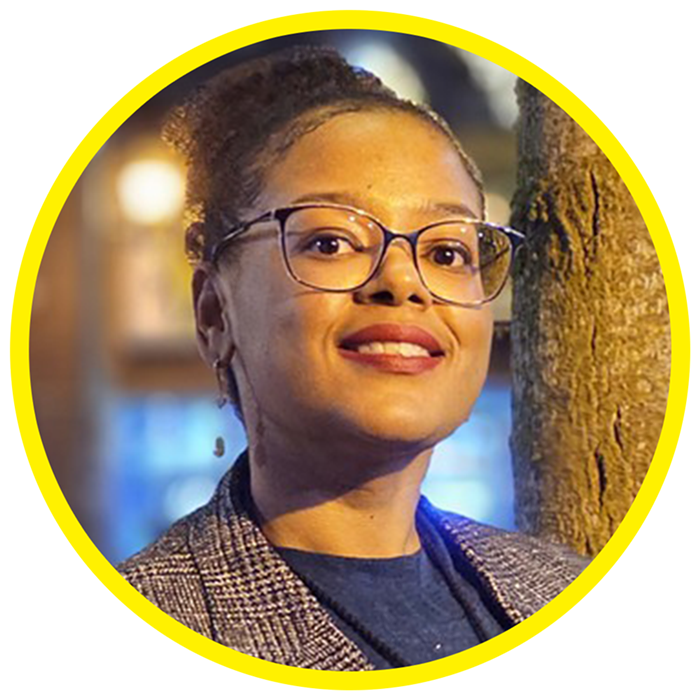 Council District No. 5
ChrisTiana ObeySumner would bring a wealth of lived experience to the City Council as a disability justice advocate, a former sex worker, and someone who has experienced homelessness. They're also a tax wiz, a big-time density advocate, and a social equity defender who has worked with local governments. In a city that is failing to prioritize pedestrian safety and resisting efforts to build enough housing, the council needs the depth of knowledge and the power of presence that ObeySumner would bring to the council. 
The decision to endorse them did not come easily, though, but that's no fault of ObeySumner's. At this moment, all the candidates in the race are running slightly to the left of outgoing Council President Debra Juarez, which is pretty easy to do, but each sucks in their own complicated little way. 
We loved Shane Macomber's happy-warrior energy, his support for renters' rights, and his focus on wealth inequality, but we think ObeySumner's advocacy portfolio better matches a district that hosts Aurora Ave and that desperately needs more sidewalk improvements. 
Former King County Superior Court Judge Cathy Moore would be our last pick. She took the weakest stances on housing, supported the Mayor's unrealistic demand for 1,400 cops, and regurgitated KOMO-pilled takes on the current council. "The prior councils determined that poor peoples' voices didn't count and only the Chamber's voice counted. Now we've got the flip-side," she said. We strongly disagree with that characterization for several reasons, but, at the end of the day, that kinda talk tells us that Moore wants to amplify the voices of well-off homeowners, which are already plenty loud enough.
Surprisingly, though, she's better on taxes than our second-to-last choice, Nilu Jenks. Jenks had some good takes on criminal justice, climate change, and housing density, but she seemed a little too willing to defer to big business in her tax policy. She said she'd be reluctant to increase the payroll tax on the likes of Amazon if the budget nerds projected a recession. She also said she'd be reluctant to tax in general if a business could show her that it "hurt" them. They're always going to say it hurts them, Nilu!!!!! That's their whole fucking thing! UGH.
In the meeting, mutual aid organizer Tye Reed rightly pointed out that hauling in progressive revenue before a recession is exactly what the city would need to do to reduce the pain and suffering of people who recessions actually hurt. And that wasn't the first time Reed impressed us. We liked her realistic, harm-reduction approach to homelessness (stop the sweeps, service the encampments, build social housing), and we know she would call out the spineless libs on council every chance she got. 
But we didn't love her idea of abolishing the King County Regional Homelessness Authority, and we know she tweeted a bunch of shit that pearl-clutching voters will find indefensible. We know what a few bad tweets can do for even the strongest of candidates, and we don't want to make it easier for our enemies to boost candidates backed by our corporate overlords. But don't take our word for it, just ask our Republican City Attorney. 
That said, we also know it's unfair to reduce someone to bad tweets–especially a Black woman tweeting at the height of the 2020 protests–so we fought about it, we drank about it, we truced about it, and we fought about it some more. 
Ultimately, we were won over by the specificity of ObeySumner's answers. They knew exactly where they wanted to site new permanent supportive housing, they gave percentages for their tax proposals, and they laid out a more detailed plan to make sex work safer. 
We do hope that if they get elected they will adopt some of Reed's willingness to call out "progressives" who stand in the way of progress, but we're not too worried about that. ObeySumner is far from a push over–they clapped back at literally every person in our conference room at least once. And despite some cringey consultant-speak, we whole-heartedly endorse their vision for a brighter, more equitable, and sultrier Seattle. Vote ObeySumner.
 

 

View this post on Instagram

 
---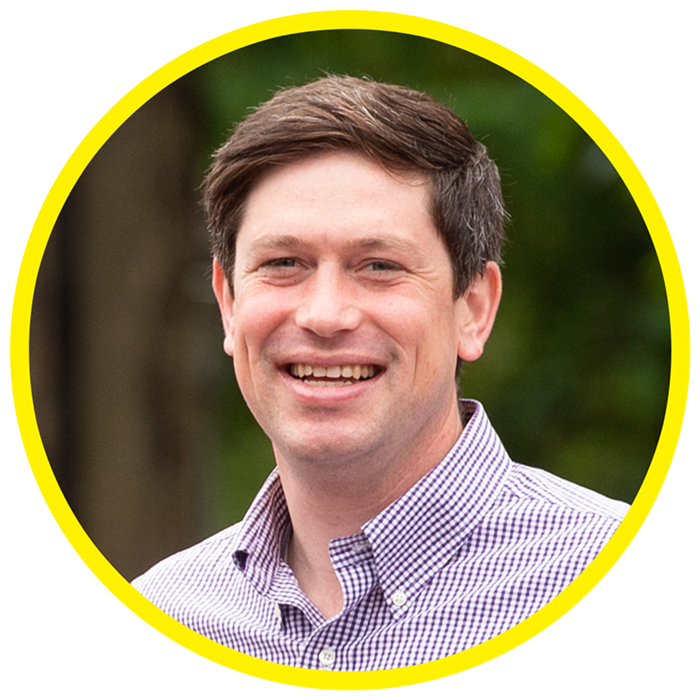 Council District No. 6
Our commitment to endorsing in every race forces the SECB to use the "lesser-of-two-evils" justification more often then we'd like, but Council Member Dan Strauss made it difficult to lift that old saw, even against his challenger, Pete Hanning, the executive director of the fucking Fremont Chamber of Commerce. 
In our meeting, the two men agreed on basically everything. Strauss would say something and Hanning would repeat it in a less-informed way. Or Hanning would say something dumb and Strauss would agree but in wonkier terms. They shook hands several times because they felt so aligned on some issues. We wish we were joking.  
They were two peas in a pod when it came to backing the blue. They think Seattle needs more cops and more money for the Seattle Police Department (SPD). They also said they would support the continuation of the SPD hiring incentive program, even though Strauss seemed to admit the incentives do not appear to be bringing in more recruits. They also believe that putting people in jail for low-level crime deters repeat offenders, which is pretty much bogus. 
They twinned again by failing to pick a favorite draft growth plan. That's so them! Hanning said he did not know enough about the proposals and would wait until he got elected before taking a side on the biggest decision the council will make next year. Strauss said he shouldn't take a side because he is leading discussions about the plan in his Land Use Committee. The SECB wishes he would use his powerful position to crush the NIMBY opposition, but no. He, as an elected politician, should stay neutral so as to better listen to EVERYONE, even when some people want to make our City less livable. Eye-roll. 
The candidates also circle-jerked over Mayor Bruce Harrell. Hanning was hip to Harrell from the get-go, voting for him in 2021 over former Council President Lorena González. Strauss told the SECB that he voted for his more progressive opponent, but if he had a time machine, he would go back and change his vote to Harrell. We can think of about 10 billion better uses of a time machine, but we understood this comment as a slightly hyperbolic signal of his undying loyalty to the Mayor, who–if you're new here–we do not hold in high regard. 
ANYWAY! Here's where the "lesser of two evils" happens. Strauss and Hanning disagreed on the undeniable need for new progressive revenue. Strauss told the SECB that he supports a local version of the state's new capital gains tax on the wealthiest people in the city. Hanning said the only tax he wants is a state income tax, but that's a state-level issue. We asked him to name a real proposal while Democrats in Olympia figure out how to actually exercise power, and he said the City did not need any new tax revenue because there is no budget deficit. He is wrong by about $200 million, and we are embarrassed on his behalf. 
The City quite plainly needs more revenue to fill the budget deficit and to fund programs to meet Seattle's growing needs for housing, safety, transportation, and all the stuff candidates pretend to care about. If we elect Strauss, he's one more vote for taxing the rich on a new council that may be hostile to those sorts of good ideas. 
We also like Strauss for leading the charge to make many streeteries permanent, speeding up the process of building affordable housing, passing updates to improve energy efficiency in buildings, and proposing a viable plan to finally fix the Burke-Gilman Trail's "missing link." Vote Strauss.
 

 

View this post on Instagram

 
---
Council District No. 7
We begrudgingly endorsed Andrew J. Lewis in 2019, and now it is with a heavy heart that the SECB endorses him once again. He's not all bad. He substantially lowered the cost of building permanent supportive housing, he secured money for the less-cruel approach to sweeps, and he supported the payroll tax on big business. He also rides a bike downtown, which is important to people who think politicians should lead by example when it comes to bikes.
But he could really use a stronger spine. He sponsored a bill that gave gig-workers a minimum wage and then supported an amendment to leave a bunch of workers out. He watered-down the winter eviction moratorium. He backpedaled support for defunding the police. And he initially sided with Council Member Sara Nelson on a petty amendment to raise the $10 rental late fee cap.
Though he got smart with us in the endorsement meeting about whether or not we need more tax revenue to fill the $200 million budget deficit, he said he supports generating more progressive revenue. He likes a proposed tweak of a tax on wildly expensive real estate sales that Olympia might allow cities to use next year, and he also backs a capital gains tax. We do not expect him to become the next progressive tax god when Council Member Teresa Mosqueda (most likely) graduates to the King County Council, but on that issue and on every other he beats his competition by a means-tested mile. 
Self-described "girl dad" Bob Kettle thinks he is the President of the United States of America. Like Council Member Nelson, who sources say recruited him, he's heavy on paternalism and light on policy. 
Kettle did not take a hard stance on which taxes he would support in our endorsement meeting, but he went off and told the Seattle Times that he wants to make sure the City was not lying about its budget deficit before he approves new taxes. We wonder why Kettle does not just check out the budget online, and why he thinks he is so much smarter than the nonpartisan numbers people on central staff.
And though he talks a big game on public safety, he doesn't understand basic aspects of the state's new drug possession and public use laws, which of course he supports wholeheartedly despite demonstrating very little knowledge about our municipal criminal legal system.
Piroshky Piroshky owner Olga Sagan also said she did not support new taxes, progressive or otherwise. She's so anti-tax that she refused to call her vacancy tax proposal a tax, even though it is a tax. She even said she would cut funding to housing because she believes the City really only needs about 10,000 new units to house unhoused people. That's certainly a perspective, Sagan. 
Oh yeah, and she wouldn't tell us whether she voted for Trump in 2020, but a source told us she definitely told them she voted for Trump, and she declined to answer when asked if the source was a liar. So. There's that. 
But would we hang out with Sagan on the weekends and read horoscopes? Any time. Would we die for her? Some of us would. Would we vote for her? Absolutely not. Vote Lewis.
 

 

View this post on Instagram

 
---
Seattle School District No. 1 
Director District No. 1
A former Seattle Public Schools (SPS) student and longtime advocate for Seattle schools,  incumbent Director Liza Rankin has delivered on her campaign promises from 2019, such as banning the practice of using isolation to punish students and expanding equity requirements for the district's Highly Capable Services and Advanced Learning Programs, which will make sure the district provides higher-level learning opportunities to students regardless of which school they attend.
She's effective, and we need someone steady to react to SPS's budget crisis, declining enrollment, and significant achievement gaps for students emerging from the pandemic. 
She does need to cool it with the iPad, though. During our meeting, she wielded the machine aggressively to show us charts and graphs to support her points. We love it when politicians show their work, but that's the beauty of the follow-up email, Rankin. (She sent several of those, too, btw.) 
As for dealing with the deficit, Rankin wants to start with cuts to administration, but, if need be, she said she's open to cutting educational programs that do not improve the educational outcomes for Black boys. Cuts suck, but Rankin's elimination rubric aligns with securing the best basic outcomes for students, even if it means losing out on mock trials and beloved jazz bands. 
We're a little concerned about Rankin's views on school resource officers in schools. In 2020, she voted for the temporary suspension of school resource officers at SPS because she says she didn't want armed officers in schools. Now she says she wants something firmer than a temporary suspension of the program, but she wouldn't commit to keeping cops out of schools. She hears some members of the Black community say they believe an officer who knows the students can actually reduce the likelihood of arrests. Studies do not back up that belief.
Still, of the three candidates in the race, Rankin seems the most willing and able to wrangle the more tedious parts of running a school board, such as the nightmare of implementing a policy review schedule. 
Blaine Parce is also an excellent candidate, though she admittedly had some pretty deep holes in her policy portfolio. She started advocating for Native American learners in SPS with the Urban Native Education Alliance (UNEA) more than 10 years ago while raising six kids and working for a Grocery Outlet in Lynnwood. UNEA supports charter schools, though, and that's a deal-breaker for us.
Debbie Carlsen talked a lot but didn't say much. Overall, she failed to support her arguments against current board policy with concrete evidence, and she leaned heavily on her LGBTQ+ advocacy in a way that felt pandering and largely non-applicable to SPS. At one point, Rankin basically suggested that the issues facing the school board were too important to leave to someone who didn't know what they were talking about. We agreed. Vote Rankin.
---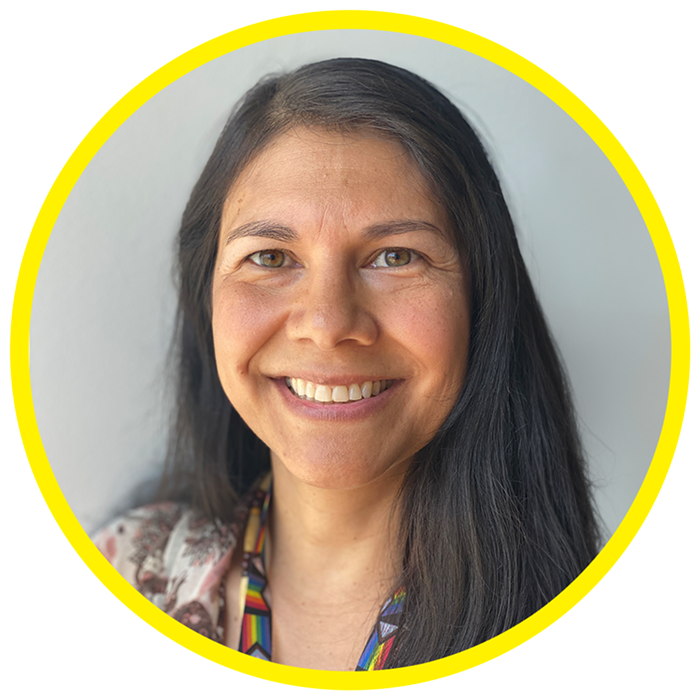 Seattle School District No. 1 
Director District No. 2
Despite trying to poison the SECB by bringing us school lunches to sample, we support a second term for school board incumbent Lisa Rivera Smith. 
Both Rivera Smith and her challenger, Christina Posten, agree on major issues–no charter schools, teachers deserve more money, and so forth–but Rivera Smith's experience tipped us in her favor. She grew up in poverty and experienced homelessness, and she still volunteers with Stop the Sweeps. Given the high rate of homelessness in Seattle Public Schools (SPS), the district could use Rivera Smith's guidance to best serve these students and families. Plus, she likes to challenge the status quo of the school board, and we love to see it.
We also agree with Rivera Smith about the existence of a link between SPS's declining enrollment and Seattle's affordable housing crisis. Anyone who ties people leaving SPS purely to disliking the schools and the lack of extracurriculars or whatever ignores how unaffordable the city is for families, especially single parents. But Rivera Smith gets it.
Our least favorite topic of conversation, which still dominated a lot of these meetings, was the new Student Outcomes Focused Governance (SOFG) model, which the school board permanently adopted in June. Regardless of how you feel about the model, you can support Rivera Smith. She voted in favor of adopting SOFG, but she said she wanted to shape the model to fit the needs of SPS. In this way, she's a mild wild card. She rarely shies away from criticizing the board majority, but she's thoughtful about it. 
On cops, Rivera Smith voted with the rest to suspend the Student Resource Officer (SRO) program–aka cops in schools–but says she may reconsider her position because some members of the Latino community told her they like the idea of their children getting used to cops. Well, we like the idea of using that hypothetical SRO money to hire more school nurses, social workers, and counselors to address student behavior rather than using it for a fucking cop who's going to criminalize youth behavior and undoubtedly target students of color for punishment more than white students. She gains a single point for saying she wouldn't allow armed cops back in schools.
Posten almost swayed us when she said flat out she wouldn't vote to restore SROs. And her experience as a former principal at Whitman Middle School gave her some interesting views on how schools need to provide continuity of special education services district-wide. But then a couple days after her interview she sent us a confusing email indicating she might drop out of the race. 
While we love a little chaos, SPS needs a reliable leader on its Board of Directors. Vote Rivera Smith.
---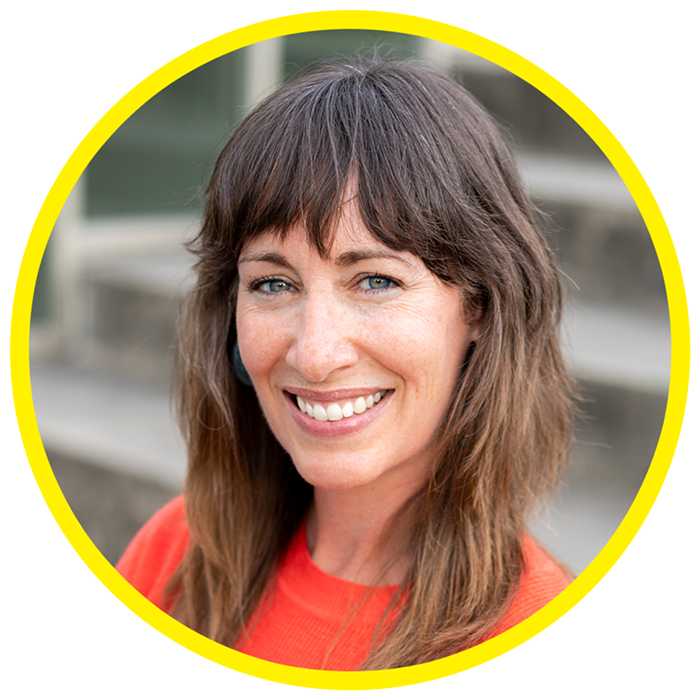 Seattle School District No. 1 
Director District No. 3
We know, we know. School District Board President Brandon Hersey encouraged independent documentary filmmaker Evan Briggs to run for this position, and our endorsement of Briggs only goes to show that the SECB is merely an unwitting pawn manipulated by shadowy forces behind closed doors and yada yada yada…but, honestly, we liked Briggs's ideas, priorities, and her demonstrated commitment to helping not only her kids but all other kids do well in school. 
Briggs got some attention back in 2019 when she and another mom at Thornton Creek Elementary called out the district's mishandling of civil rights violations. After the school culture became too toxic for Briggs and her family, she transferred her kids to Sand Point Elementary, where Briggs volunteers with the PTA.
She wants to expand the ways schools assess student learning, citing an openness to mastery-based learning and testing, which ditches standard grades to assess students based on the core concepts a given course aims to teach. She also wants to work to find ways to more equitably distribute PTSA funds across schools and to dramatically improve community outreach. All stuff we can get behind. 
In the meeting, the school board's adoption of a new governance model, Student Outcome Focused Governance (SOFG), again dominated as the BIG controversy. Briggs promised to continue to work within the model. Though we know that's an unpopular opinion in some progressive circles, we're just not convinced that the drawbacks outweigh the benefits, especially since we do not pay these board directors for shit. 
Our defense, in brief, for those who care: The school board has been a dysfunctional mess for years partly because of the way the previous structure incentivized information siloing, back-biting, and low-quality community outreach. We think SOFG will help the board set clear goals and guidelines that will cut down on confusion and acrimony, and we think the board will have more control over policy than its detractors give it credit for. End rant. 
We also liked Christie Robertson, a member of the Seattle Special Education PTSA executive board and a fervent advocate for special education. She's just hyper-focused on that topic, which ultimately requires a lot of state-level advocacy to change, and so we preferred Briggs's slightly broader perspective for this local position. But if Robertson ever wanted to find a way to run for State Senate against Lisa Wellman, then, hey, call us! ;) 
In any event, either Briggs or Robertson would be better than reply guy Ben Gitenstein. 
During our conversation, Gitenstein complained in general terms about the schools heading in the "wrong direction," but he couldn't point to anything concrete he would do to fix things. And when we asked for concrete examples, he said weird or flippant shit! 
He also didn't understand the difference between an operating budget and a capital budget, and he complained about the lack of debate over the Rainier Beach High School remodel, a long-overdue upgrade for a school that primarily serves students of color. He displayed only a surface-level familiarity with major issues currently facing the school board and has exactly ZERO actual ideas for fixing them, which made sense when we learned that he sends one of his kids to private school. Meanwhile, Briggs is over here organizing to overcome racial inequities and living her public education values. Vote Briggs.
---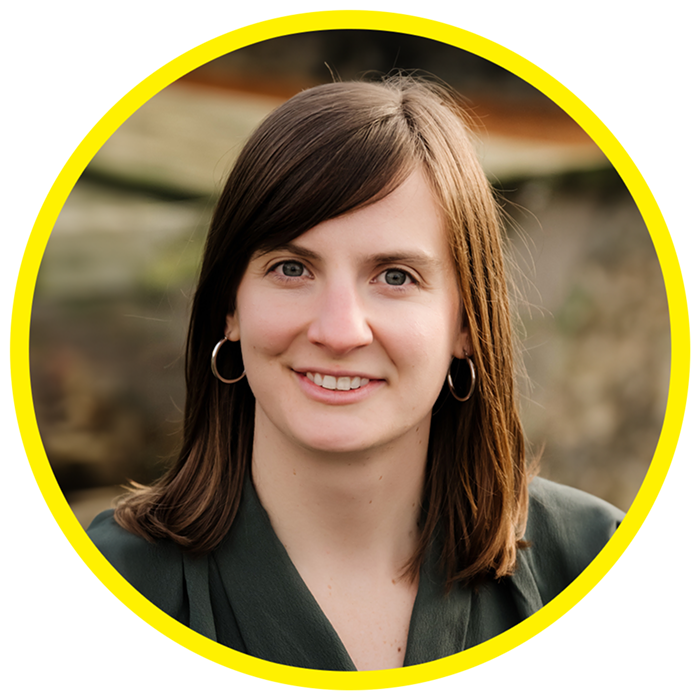 Seattle School District No. 1 
Director District No. 6
No contest here. Gina Topp, former chief legal counsel and policy advisor to King County Executive Dow Constantine, walked into our interview with a three-ring binder ready to talk about making real, measurable change to a district she had no problem criticizing. 
By comparison, her opponent, Maryanne Wood, said she entered the race because she was "retired" and now had the time to take on "a project." Wood's big beef with the district involved the construction of what she called "mega-schools," and her primary problem with "mega-schools" mostly involved a lack of parking, lol. The third candidate, Rosie McCarter, didn't show, so we gave her an F. 
Topp shined in every policy discussion, including on Wood's "mega-school" turf. Though Wood finds such large schools inexcusable, Topp pointed out that school sizes in Seattle reflect the way the state funds education. For every 400 kids in a school, a district gets state funding for a building's worth of staff, complete with a principal, a vice principal, a librarian, and, we assume, one of those giant rainbow parachutes for gym class. Topp criticized the way the district spoke to the community about the Alki Elementary remodel, saying she wished the district's messaging inspired joy about a new school, because ultimately a larger school can still provide a great education. Wood kept banging on about parking. 
Topp also gave the best answer on the controversy over the school board's adoption of a new governance model, Student Outcomes Focused Governance (SOFG). She argued that if SOFG lets the board set policy and hold the superintendent accountable for results, which it does, and if the superintendent doesn't deliver on implementation, which he might not, then the school board will still be able to delve into the policy work to ensure the district delivers on the board's goals, which it could. At one point she even quoted from the district's dashboard on the matter, *chef's kiss.*
She also wants to keep cops out of schools and lobby the City and County on affordable housing issues. What's not to like? Vote Topp.