Have You Ever Considered That...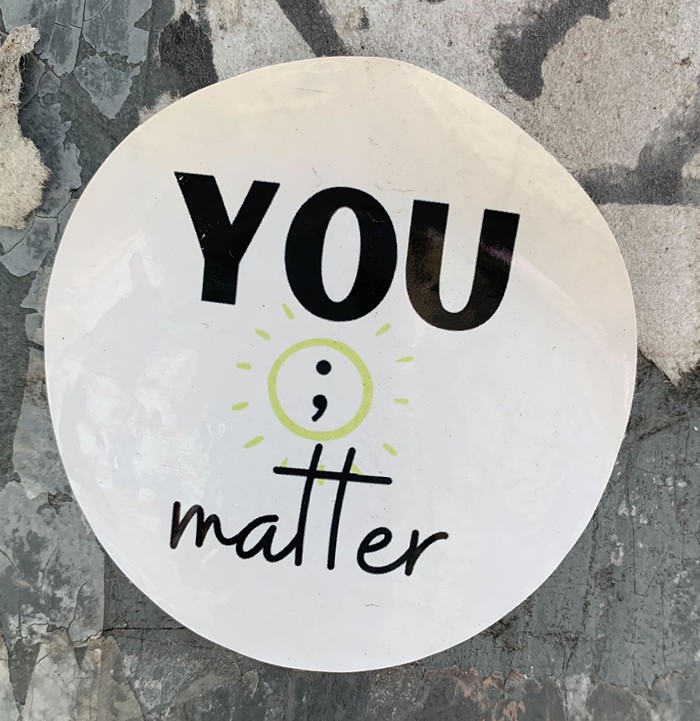 I do believe that semicolons matter, but nobody can ever use them correctly (including me!). 
I've Been Seeing Lots of These Kinds of Stickers
Forgot where I saw this one, but it's forever relevant! 
Sasquatch Is an Ally
I always thought Bigfoot would be a supportive and positive cryptid. Thanks, Narboo!
The Message of the Moment
Spotted in Fremont.
With Liberty and Piss for All...
Spotted on Capitol Hill. We owe New American Witchcraft our thanks for this sticker and ode to piss play. Still figuring out the political and sexual politics of this one, I'm going to be honest. 
As always, if any of these stickers belong to you, please e-mail me at jkeimig@thestranger.com.