HmmmmmMM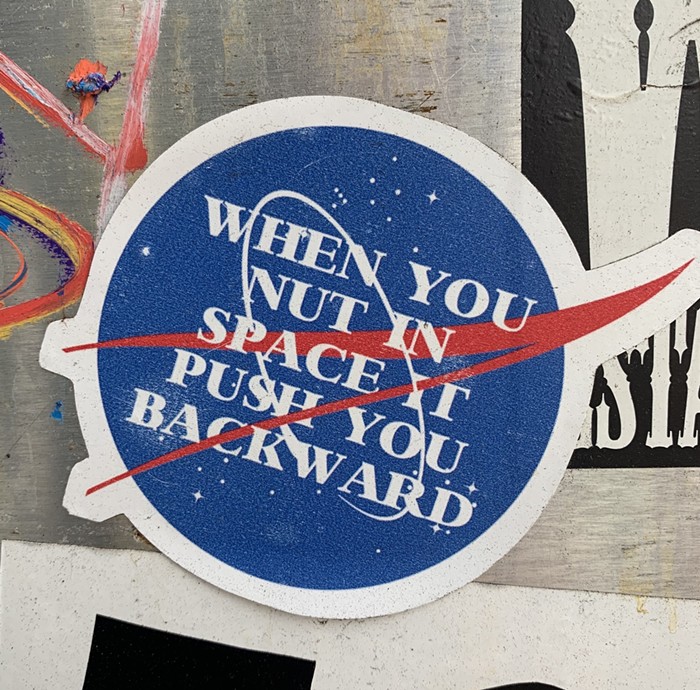 Can we get some astrophysicists on this? A reader told me this comes from a bit on the My Brother, My Brother, and Me podcast. I haven't listened to the whole thing to determine whether or not they figured it out, but I, too, would love to know. 
Turn It OFF!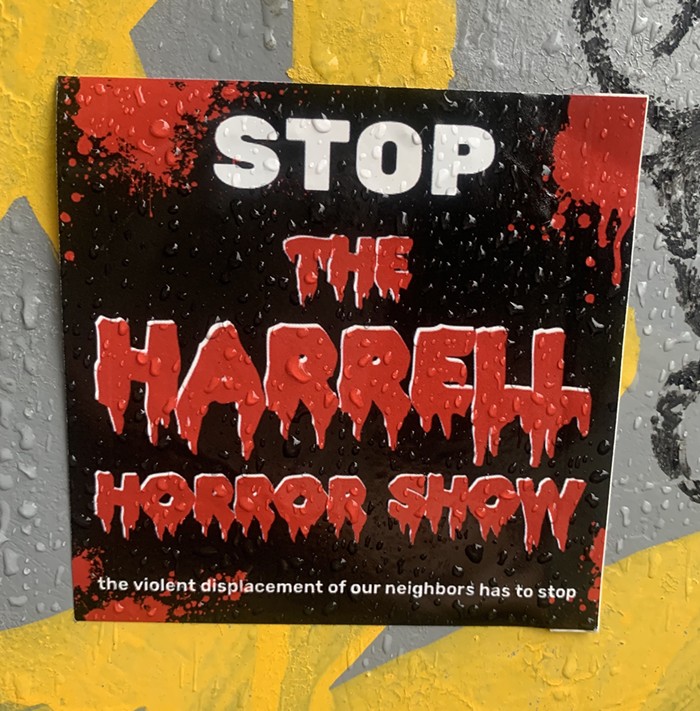 You gotta admit, Harrell Horror Show has a certain ring to it. 
You'll Never Guess Where I Spotted This One
South Lake Union, lmao.
Ahhhh, Nice One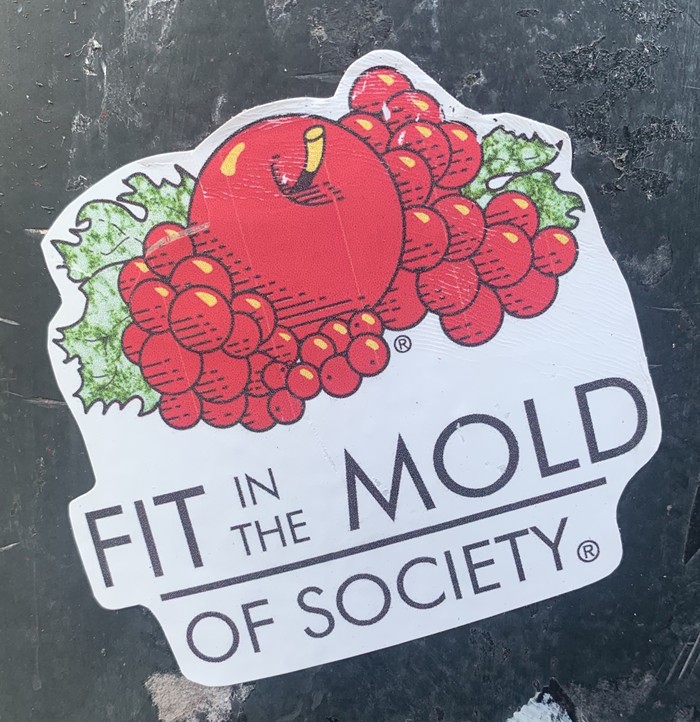 For some reason, this really takes me back to buying Fruit of the Loom underwear packs at Target. Also, remember when ads had SUBSTANCE?
As always, if any of these stickers belong to you, please e-mail me at jkeimig@thestranger.com.