Preach!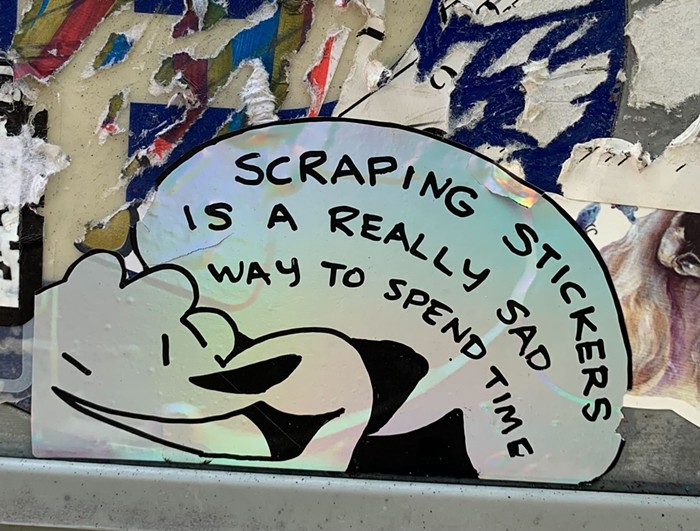 I think stickers make every neighborhood better. Why would you take it upon yourself to be a fuckin' cop? DON'T SCRAPE!
---
I Really Owe It All to You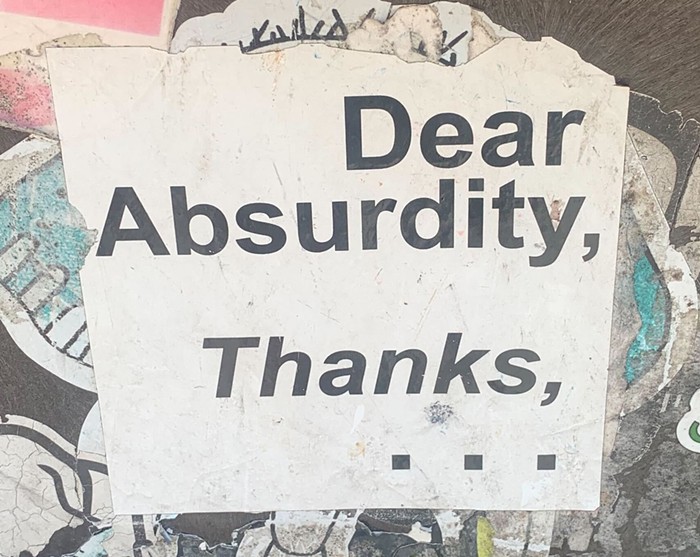 This sticky is definitely an oldie that I think I spotted in New York. Absurdity is really the spice of life that we should all be more grateful for.
---
New Meaning of "Lost Cat"
I love the cat stickers that have been popping up around town. Thanks, Aaron Bagley! 
---
Any Excellent Sticker Intervention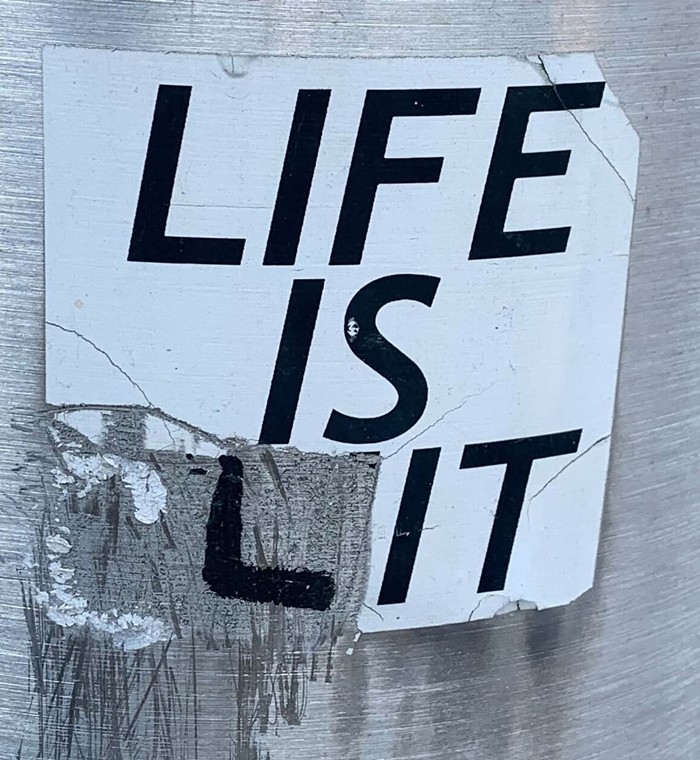 I'm not normally into toxic positivity, but I think this works. Also because it reminds me of Playboi Carti's Die Lit, so let's listen to a track, shall we?
---
Have I Posted This One Before?
I've been lazy with my digital sticker filing system recently. My records indicate I've never posted this one before, so here it is. I guess this is technically not a sticker since it appears to be taped up, but I'm the ruler of Sticker Patrol and I say it passes. 
---
Are You Like...?
Though, to be honest, all the monsters from Aaahh!!! Real Monsters are probably gay. This is the second time one of these characters has made an appearance in the column. Let's make her feel welcome.
---
A Message for Your Week: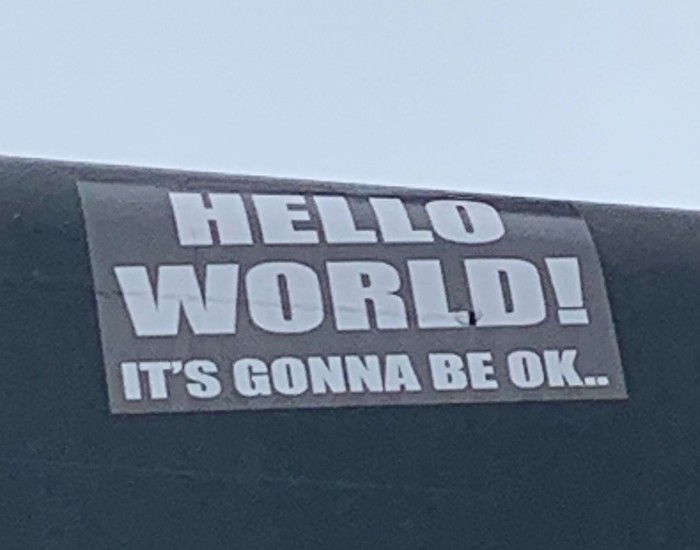 Maybe take a moment to look at the green comet blazing across the sky over the next couple of days. 
---
As always, if any of these stickers belong to you, please e-mail me at jkeimig@thestranger.com.