Marshalls Should Make Wall Hangings of This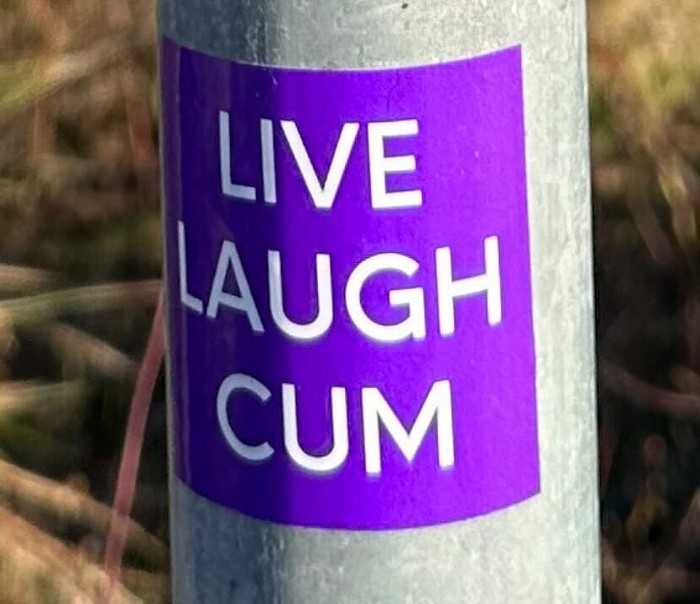 Ok, I feel like I say this every column, but this sticker truly might be the sticker of year. I didn't spot it, our IT manager Grant Lewicki-Hendrix did, and for that I thank him and its creator, Loohoo. I'm fiending for more spotting of this sick little sticky. 
---
Bikes Should Rule the Road
Cycling on the road is scary enough as it is—no need for more speeding cops on it. 
---
The Sky Is Gray Enough as It Is
Spotted outside that new vintage streetwear store on Capitol Hill. Been seeing a lot of these label maker stickers as of late, and I gotta say—like Justin Timberlake—I'm lovin' it. 
---
Bless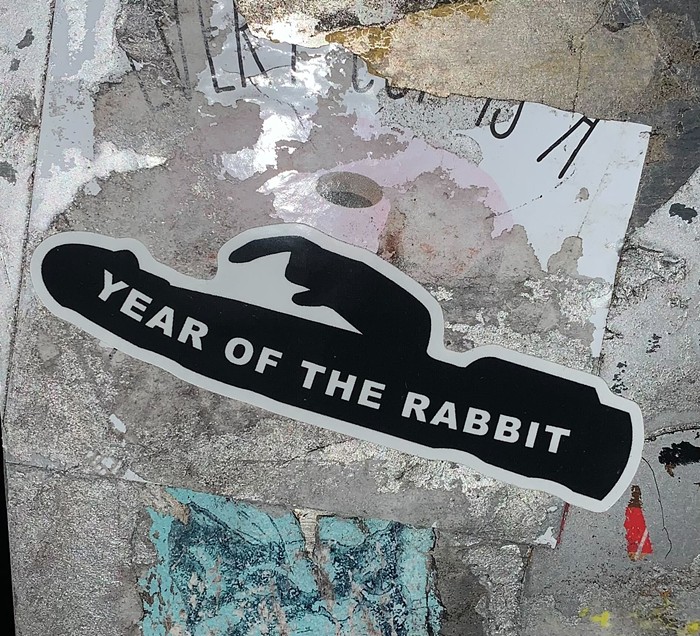 No disrespect, but it's always the year of the rabbit at my house! 
---
An Image to Cleanse You After All That Text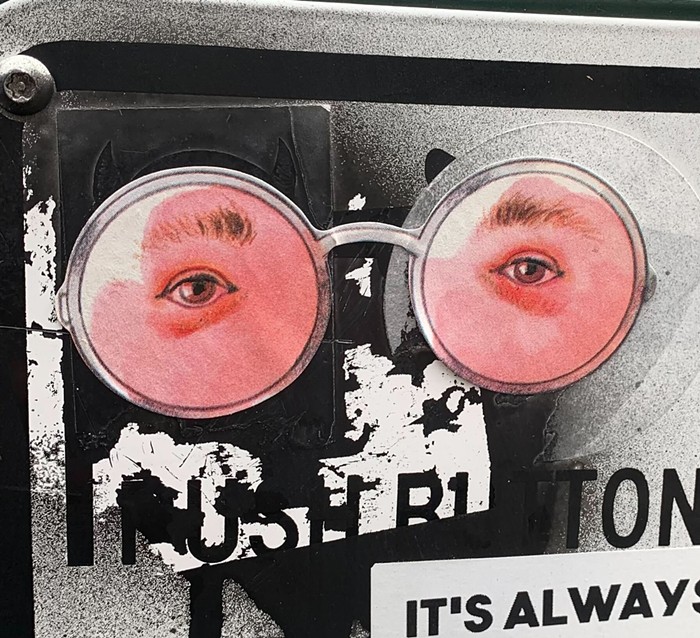 I felt drawn to this one because of its spectacle nature. It reminded me of the eyes of Dr. TJ Eckleburg... just watching you from a beg button. 
---
If You're Broken Up, You're Free
The worst, though, is when their band is actually good and you get a song of theirs stuck in your head. Hell!
---
If There's One Thing You Can Always Say...
Bring this energy into the weekend. Until next week :)
---