Clyde Petersen (they/he) is a transgender Northwest artist working in film, animation, music, comics, and installation. The recipient of numerous grants and awards, his brings the untold stories of marginalized queer communities bravely into galleries, theaters, and DIY spaces across the world. In our interview, we talk about overlooked histories, toxic systems, and the feeling of being stuck between generations.
Your stunning new Super 8 documentary Even Hell Has Its Heroes is made with so much love and reverence for the legendary but underrecognized Seattle band Earth. How did this project come to be?
This project came to pass through a swirl of intersecting interests. I took a documentary filmmaking class in college and it felt like home. I had an amazing teacher and I made a short film about the 3B Tavern in Bellingham with another music fan/student filmmaker. It was back in the A/B roll edit days of VCR to VCR, SVHS filmmaking, so I learned on a very archaic system, which I also loved. It was so analog. I could not have been happier. Late nights in the lab on the A/B roll edit machine was my jam. I also had some great friends show me how to shoot Super8 mm film around that time and I became a film addict. 
I worked with Earth for five years as their manager and it just seemed clear that someone should make a film about them and give them the chance to tell their own story. We have a pretty good friendship from all of those years, and it seemed like there was enough trust there to give it a try. I think we both entered into it not knowing what to expect and hoping for the best, but also acknowledging that we might disagree on what footage to make public and being open to negotiating that in good faith.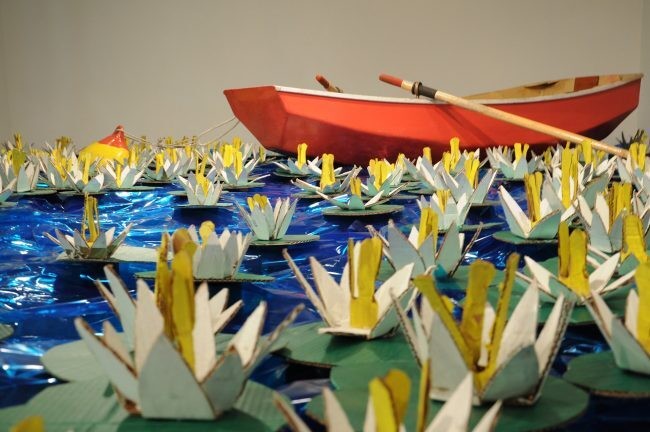 Let's talk about "overlooked histories," you wrote a powerful album about those that the AIDS crisis took from us. Why are these stories so important to you, and to our queer culture at large?
Being born in 1980 left me with the feeling of being stuck between generations in some strange ways. Emotionally, what I feel is a gaping chasm of loss between myself and what should be a generational passing down of knowledge and greater community. When I have the honor of interviewing queer elders, the perspective is always life-altering for me. I am completely interested in the minutia of events and locations and people, so when I get the chance to ask questions and be a witness to an experience I knew nothing about, I am so grateful. I have been doing a number of interviews throughout the years with folks from the Northwest on the topic of Howell Town (an old gayborhood in Seattle), the Monastery in downtown Seattle, and the old gay porn theater Lavendar's Sultan Cinema. 
I can't think about the queer community's experience without looking at the bigger picture though. This question speaks to something so much bigger than one specific community and time and plague. It's a greater issue of white supremacy and capitalism placing value on only looking forward. The toxic urgency embedded in upholding these systems completely disconnects us from our elders and our history and intentionally fucks over all marginalized communities. Plague is one of the oldest forms of genocide and it's shaped this world in some really intense fucked up ways. So when I am researching a very specific time and place, for example, downtown Seattle in the 1970s and its gay communities, I am also trying to hold space for these bigger questions. Who else was there? Who was there before them? I am by no means an expert on any of this, but I am driven by my own curiosity to keep learning about the place where I spent my teenage years, so that question about the history of queer community in Seattle is a big one for me.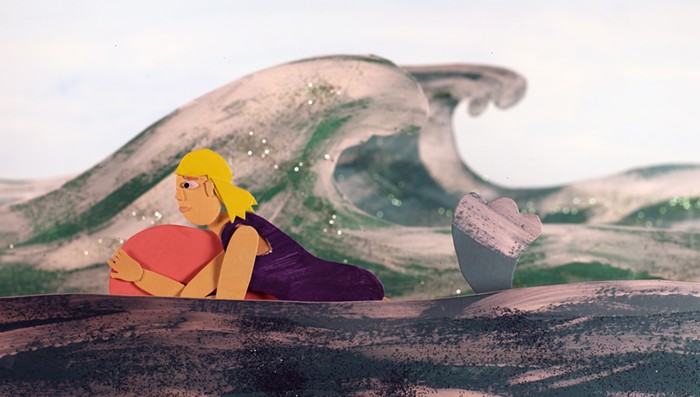 You work across so many varied mediums, some immediately satisfying and some that take YEARS to share the results. What are your personal draws to each end of that big spectrum?
I am a person with too many ideas to complete in one lifetime. Every night before sleep comes, I am struck with confusing feelings of mortality. How will I finish all of my dream projects? When will I try all the animation experiments? How will I pay my bills? Will I ever fall asleep?

Making art is my main interest in life. When I am not making art or music, I feel really sad. And like many artists, I experience a form of project completion depression, so I try to have a slow-burning project going at all times to avoid the pits of despair. I also find myself pretty uncomfortable in the world of humans. I love getting lost in my studio work and making time for experiments, ideas, and dreaming about big projects. Following my curiosity is where I prefer to spend my time. 
Your 2016 stop-motion animated feature Torrey Pines was a moving story that I was surprised to learn was autobiographical, how did it feel to reveal something so personal on such a public level?
Torrey Pines was a deep emotional purge combined with a real dream come true, touring the film with a live score for two years around the world. I would oscillate nightly between, "This is a lot of trauma to relive nightly," to "I can't believe we're in Toyko right now playing a live score to my first feature film!" Talk about a rollercoaster of emotions. I don't want to give any spoilers so I'll just say that it was an intense experience and you can watch the whole film online for free on my Vimeo page.
Highly recommended! And what's the latest on your upcoming stop-motion film, Our Forbidden Country? 
Our Forbidden Country is fully storyboarded and has 10 minutes of animation complete. I'm really hoping to get back to that full-time at some point soon. I miss building and animating super queer paper puppets. Animation is just a truly slow process, especially when everything is analog and built by hand. I'm trying to learn some animation techniques that are new to me, combining 2-D paper, 3-D sets, and hand-drawn animation to give the film a unique look and feel. 
Tell me all about the Fellow Ship Artist Residency on Guemes Island?
I built this tiny artist residency space up on Guemes Island for queer and BIPOC artists to come spend a week solo. There are no requirements for the artists. The primary focus is rest. It's just something that came about naturally. There are not that many residencies in Washington and I wanted to build a space where people could come and not have any requirements to perform or engage with humanity. There are coyotes, deer, and a curious chipmunk who wander the forest nearby. I have been working on the project since 2019. It's pretty lo-fi but it serves a lot of artists and I love hearing about folks decompressing in the space. I am always trying to improve upon the space and make it more functional and welcoming for all bodies if possible. I've learned a lifetime of knowledge in four years around construction and planning and accessibility. Still learning every day! 
And what are you listening to this week?
Black Belt Eagle Scout, Kimya Dawson, Quinn Christopherson, Hurray for the Riff Raff, Bijoux, Scott Yoder, Shalom, John-Allison Weiss, R. Ring, Tiny Vipers, Screaming Trees, Archie Shepp & Horace Parlan, Takeshi Terauchi, Samantha Crain, Odd Duck, Jackie Shane, the Lounge Lizards, the Weakerthans, Earth. 
You're a treasure. Keep it up.
🖖 Live long and prosper. ❤️
---
Look for Clyde Petersen's feature in The Stranger's Art + Performance Magazine, on streets starting March 15.
Find more of Clyde's work at www.clydepetersen.com and follow @clyde_petersen_studios.